a ground-breaking solution designed to optimize the selling experience

The iPad Sales App is a custom native app that effectively organizes and brilliantly showcases a destinations premier meeting amenities in the experiential environment of the iPad. Photos, videos, floor plans, capacity charts and more can be instantly summoned with the tap of a finger! And since it is a native app, no wi-fi is needed.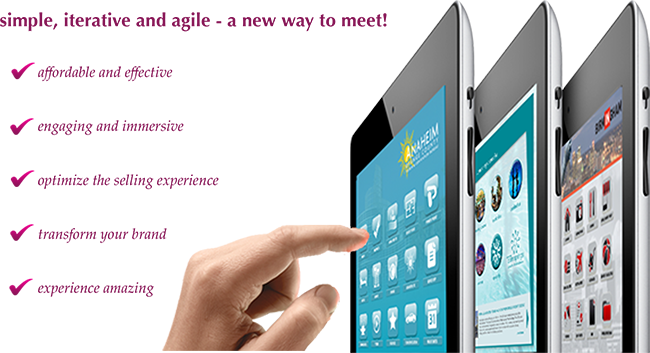 The MeetingsFinder iSales App is a smart, fast and friendly way to sell. It creates an engaging and immersive experience that optimizes the selling environment … on site, in presentations, at trade shows and more … say hello to your new sales partner and experience amazing!